Community Updates ~ HOA eMail Bulletin
1/9/2020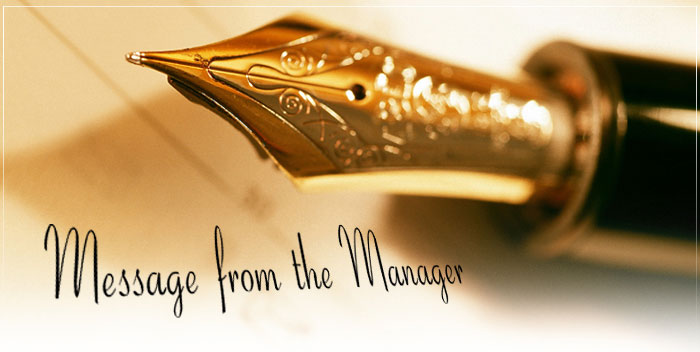 Community Updates
Ponds:
All Beavers have been removed from the property by a licensed trapper. We will continue to monitor the ponds and trees surrounding ponds to ensure no new activity/destruction begins. The large cage looking devices around the inlets and outlets at the front two ponds along Half Acre Road will remain in place to prevent future beaver activity/destruction.

Roads:
Curbside drain/grate covers that are broken or missing parts are being replaced by WHOA Maintenance as weather permits throughout the Community.

Restaurant:

The new, Homeowner Monthly Commitment Program started on January 1, 2020. Delivery will be available on Tuesdays from 4-8pm (Delivery Menu Only) starting January 28th. Extended restaurant hours and additional details will be sent out to all residents within the week. All renters that wish to utilize the food credit must have written permission from the homeowner on file in the Management Office. Remember to bring your photo ID when you dine in or take out.
Handicapped Ramp to the Ballroom:
Unfortunately, this project has taken longer than anticipated. The contractor needed to relocate several pipes underneath the existing ramp which is a complex process and requires multiple Township inspections. We are very close to completion and hope the new and improved, now handicapped accessible ramp, will be open for service within a week.

Remodeling and Exterior Changes to your home:
Remember, all exterior modifications to your home require Association Approval. Modification forms are available on the Community website gwmonroe.com or in the Towne Centre. Failure to comply with this policy may result in fines. If you have any questions please don't hesitate to reach out to the Management Office.

Trash/Recycle:
The 2020 trash and recycle schedule remains the same as 2019 and will be sent in a separate email to all residents as well as being posted on the Community Website.

This is a Publication of Whittingham HOA